People spend more time looking at screens than ever before, be it smartphone, tablet, phablet, chromebook, or watch. Technology is popular, wide-spread, affordable, and portable- thus everywhere.
Taking public transportation? Pull out your phone and play a game. Long trip via plane or train? Take out the tablet and watch a movie.
Many markets have prospered off the tech boom of the last decade. Amazon has become a pillar, tech elder led deftly by Jeff Bezos who's always looking forward (including hefty personal purchases- such as the Washington Post for $250 million)
There was a lot of curious reactions when Bezos bought the Washington Post1Wired.com- Curiosity about purchase, but it's actually tied into the current market trends.
Subscribers have been the most targeted asset from tech companies in the current market. Facebook picked up Instagram pretty early on and Yahoo gobbled up Tumblr for $1.1 billion almost purely for it's 300 million monthly unique visitors.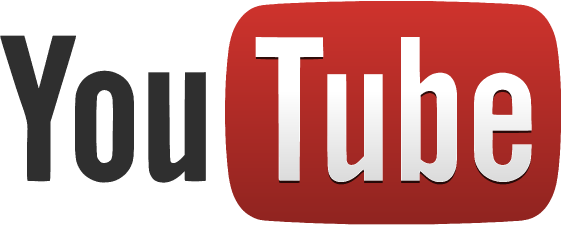 Google recognized the value of delivering free content early on
Google has demonstrated the value of subscribers; even if the service is delivered for free, marketing revenue can be astronomical.
Many people were also puzzled when Google bought YouTube for $1.65 billion in 20062money.cnn.com- fastforward-google youtube. Hesitant reaction to Google's Plans were the primary response back then, which seems silly from today's perspective where YouTube earns google somewhere in the area of $4 billion annually.
The race has been on for the number of eyes you can control. People are paid by page views, companies thrive by how much they can hold people's attentions.
Companies such as Google, Twitter, and Amazon have shown what it takes to hold a continual good grasp on internet users.
Netflix has represented new media on the content side. Transitioning from DVD mailing to online content, Netflix has blazed a trail forward with online video services.

After the Quickster debacle in 20113blogcritics.com- Netflix kills Quickster, Netflix stock also suffered in 2012 when multiple competitors announced competing services. Verizon/Redbox, Google, Amazon, a lot of big names with a lot of backing started making waves. Add to that content deals were getting more costly by the month4NYTimes- Netflix to Pay Nearly $1 Billion to Add Films to On-Demand Service, many people began doubting that Netflix could retain it's position as the number one online video service.
As a result the price of the stock dropped again from $124 per share in Feb 10 2012, to $54 in Sept 2012.
That's when Netflix showed the full force of it's new direction- Original Content. The market appreciates Netflix's constantly growing number of subscribers paying around $8-$10 monthly, but the concern has always been if they could retain their audience despite growing competition.
Original content gives more incentive for people to sign up for the service, and extra reason for people to stay who are too lazy to cancel their subscriptions.
Always keen to a good business opportunity, Jeff Bezos and Amazon have followed suit with Amazon Studios close to releasing a full slate of new shows and soon-to-follow movies.
YouTube, Netflix, and Amazon- these are the top three video content providers online (while Google Play and Apple iTunes are also big money makers, for now they remain only middle men for third party content). What makes it interesting is the complete different approach taken by each company to tackle the objective of delivering fresh, entertaining, and captivating content to eager consumers.
YouTube/Google has a dual approach, YouTube for original content and Google Play for studio productions. Both are a profit source. The easy part for Google is that even YouTube original content is third party. Google prospers simply by providing the best platform for video sharing, even providing equitable models for individual content creators who earn respectable livings on their channels. The average top 1000 Channel receives $23,000 net each month from YouTube ad revenue5socialtimes.com- YouTube channels infographic.
Netflix and Amazon meanwhile are both going full throttle towards creating their own studio-quality content, all fully funded and researched. What's fascinating is studying their different approaches. Both are centered around data analysis projecting user ratings based on the overwhelming amount of test data they each posses from years of offering video services online..
From early on Netflix was quick to see the value in an accurate rating system, setting a public prize of $1 million for the best algorithm to improve the accuracy of the company's recommendation engine by 10%6arstechnica.com-Netflix never used $1 million algorithm.
While the system was never actually implemented due to costs vs payoff, it shows how seriously Netflix takes quality data analysis. Now utilizing their existing ratings system filled with accumulative high-value user ratings7nytimes.com- Netflix uses big data to guarantee popularity.
Netflix has demonstrated it's willingness to fund projects based on data it possesses to project user ratings. Based on ratings for movies Netflix can rank producers, content categories, pacing, actors, story structures, breaking down movies into distinct categories and crunching the numbers to find the combination with the greatest appeal.
The first round results were positive, even earning Netflix respectable Emmy nods. However Netflix has a long way to go until content gains the attention needed for a huge Market surge. Subscriber growth was barely affected by the new original content8Yahoo Finance- Netflix Subscriber Numbersbut it still bolsters Netflix's value to it's customer base, not to mention the fact that the value of content will continue to grow over time.
Amazon has adopted a different strategy. Instead of crunching numbers or utilizing complicated algorithms they went straight to the source.
The quietly started Amazon Studio, invited valued customers, and started a beta phase the popularity for which has skyrocketed. Through detailed surveys, Amazon fine-tuned it's funding based on customer feedback. Amazon even offered free pilots to all users, and early development reels to Amazon Studio beta users.
The project's popularity has been overwhelming. Millions of film enthusiasts were eager to offer valuable feedback. By taking the average consensus, Amazon is essential ensuring a successful product. While a promising concept is far from a sure thing, it's certainly an advantage to have a lot of early people interested and invested in a project.
Amazon has also used it's similar process of self publishing e-books by allowing users to upload their own ideas, screenplays, or concept reels.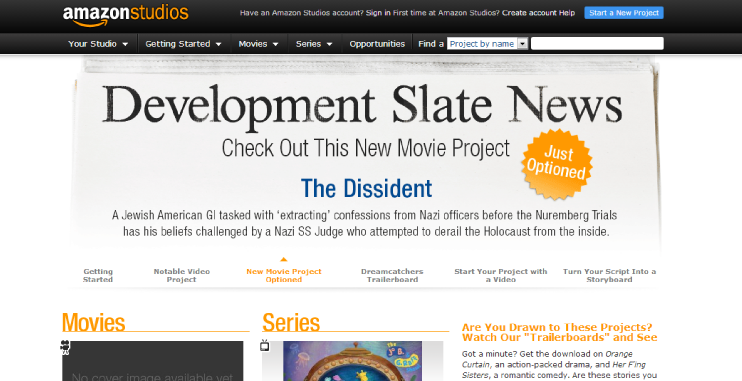 By ranking promising premises, amazon is gaining customer feedback before the fact, helping guide development for a company who's early in the game.
It remains to be seen which company's efforts will pay off more. If current trend holds we'll see tremendous payback within the next year or so. Netflix stock has already shot back it's previous high to over $320 per share and a market cap of 18 billion dollars.9Netflix Quote at Google Finance
Assuming Netflix's intense vetting processes pays off, it'll be interesting to see the other players that will emerge out of the coming content war. Netflix and Amazon are showing how valuable they both see this new market, considering the success of both companies it's likely others will take notice which will make the coming content boom fun to watch.